RabbitMatch.org is closing our doors...

Due to circumstances in many areas, Inge and I have made the painful decision to close RabbitMatch.org's doors if we can't find rent money soon. December 18th. As a friend of our rabbits, we know you'll do whatever you can to help. Please contact Inge or me if you have questions or have an idea (or miracle) to change our course. Miracles needed...
Donations. Please help keep us open past 12/18 so we can find homes for the 39 rabbits now in our care. A $2,000 donation fell through. We have $757 dollars in our checking account. That's one month's rent.
$25.81 will pay for one day's rent. $180.67 will pay a week's rent.
Adopters. You definitely qualify as our idea of a good home! ; )
Volunteers. We need help at the rescue so we have more time to find homes at offsite adoption venues and in networking with other rescues across the country (plus YOU get the added benefit of cuddling with the rabbits).
We have 39 rabbits to rehome including 3 special needs buns.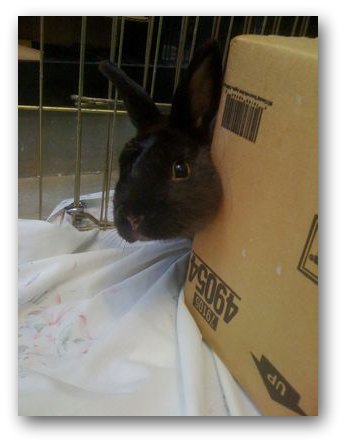 Espresso

Thank you. Inge Dehenin
310.584.7599